Thermo Plastic Recycling & Compounding ...
Need Help? Call us
309-807-2222
Size Reduction

Services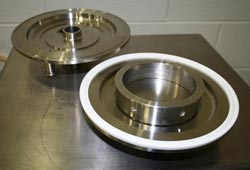 Akshar Plastic Recycling offers our customers this size reduction service to provide them with the highest quality regrinds at affordable rates. Akshar can regrind plastic parts and scrap up to 4'x4'x4' in size and reduce them down to 3/8" - 5/16" granulated chip.Over the years, thousands of types of plastics have been developed for different applications and products. Buying high quality plastic material at the right price can be difficult at best. The recycled plastics market is a good way to locate the material that you need at much more attractive prices whether you need regrind, pellets, or virgin.
© 2018 Askhar Plastic Inc. All rights reserved.