Thermo Plastic Recycling & Compounding ...
Need Help? Call us
309-807-2222

What We Buy
Akshar is always in the market for plastic parts, regrind, virgin resin, and scrap. The list below represents some of the plastic material we buy. The material listed below is not all inclusive but represents commonly recycled plastics. Contact us for a custom quote from the list below or about other material.
ABS Acrylonitrile butadiene styrene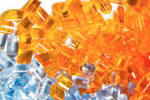 Impact resistant, chemical resistant, can be flame retardant; electronics; automobile hub caps, wheel covers, taillight assemblies; pipe; appliance door panels; room lighting fixtures; cosmetic packaging; and more
PC Polycarbonate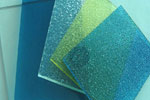 Bulk water bottles; CD/DVDs; baby bottles; automotive taillight assemblies; refrigerator crisper drawers; medical devices; and more
HDPE High Density Polyethylene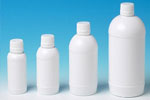 Milk, water, cosmetic, shampoo, dish detergent, laundry detergent bottles; yogurt, margarine tubs; cereal box liners; grocery, trash, and retail store bags; m crates, totes, bins, and pallets; and more
LDPE Low-density polyethylene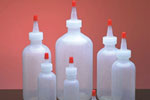 Dry cleaner, bread, and frozen food bags; squeezable bottles; stretch wrap, shrink films; and more
PET or PETE Polyethylene Terephthalate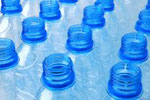 Beverage containers; ketchup & salad dressing bottles, peanut butter, pickle, jelly and edible oil jars; ovenable films and trays; carpet and other fiber; X-ray and label stock; and more
PP Polypropylene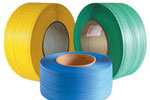 Ketchup, yogurt and margarine tubs; medicine bottles, VCR jackets; carpet fiber and carpet backing, yarn carriers/cones, tubes and spools; fabric webbing; automotive battery casing; and more
PS Polystyrene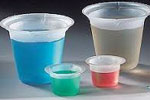 Compact disc cases; electronics; Styrofoam, expandable foam; food services and grocery store meat trays; egg cartons; aspirin bottles; foam cups; plastic cups, plates and flatware and packaging; and more
PVC Polyvinyl chloride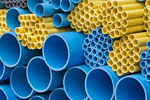 Clear food and non-food packaging; medical tubing; wire and cable insulation; film and sheets; pipe, fittings, siding, floor tile, carpet backing, window and door frames; shower curtains and swimming pool liners; and more
Other Plastic Parts • Regrind • Virgin Resin • Plastic Scrap
Acetal • CAB • Nylon 6 • Nylon 6/6 • PBT • TPE • TPU
Akshar Buyers will custom quote for plastic parts, regrind, plastic resin, and plastic scrap.
Akshar will purchase Full Truck Loads (FTL) and pay for shipping and material
To request a quote on plastic parts, regrind, virgin resin or plastic scrap contact us.
© 2018 Askhar Plastic Inc. All rights reserved.